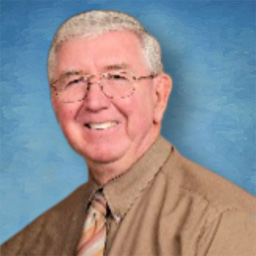 Tuesday, February 2, 2016
Ready for some assistance with your AggFlow plant simulation?
Sometimes it's hard to get started and not easy to find the time to learn a new program and build a model of your plant. Setting up a full AggFlow simulation involves several steps, and can involve a learning curve to fully understand all the capabilities AggFlow has to offer. By fully utilizing all of AggFlow's features, many producers will operate more efficiently, make more money and get a better understanding of how their plant actually runs compared to how well it should run.
Our Certified AggFlow Consultant Jim Deveraux Can Help
Jim is an expert with AggFlow and he has 40+ years experience working with many producers and operators to troubleshoot, optimize and provide engineering solutions for their plants. In just about six hours Jim can analyze your current setup and create a simulation to model your current layout and identify troublespots you may not be aware of. The end result will be a ready-to-apply simulation that can be used to boost productivity, improve product quality and better balance production to sales requirements. Understanding and improving an operation means cost saving opportunities and increased profits.
For a typical midsized plant a running simulation will include:
All equipment accurately shown and connected with directional flow lines
All stages ready to add modes with at least one mode for each stage
All flow control devices, splitters, reversing conveyors, overflow bins, finger and flop gates
Feed material in and the product stockpiles out
Water use for washing equipment and water flow lines
Equipment naming and ID's

Why AggFlow?
For over 20 years AggFlow has been used around the world and is recognized as the industry standard plant analysis software allowing companies to see how changes will affect an operation before spending money to make changes in the field. It is also an invaluable communication tool whereby plant simulations can be shared online or printed into an easy-to-read format to show to other employees, management and others how a plant is laid out and operates.
AggFlow has all the essential features needed to accurately layout and model any plant including independent stages with unlimited operating modes, performing water and slurry calculations and ability to change flow direction of material. There are over 5 thousand preloaded equipment selections in crushers, screens and wash equipment with setups to give performance and gradation results. Having a consultant help set up your plant ensures the best application of the right features for your plant.
Do I need to buy an AggFlow license first?
Not really, you can use AggFlow in Read Only mode which will show you your plant and the results. Once you realize the potential of AggFlow and are ready to start using AggFlow on your own, a Design or Manage Project license can be purchased allowing you to create edit your existing simulation or create new ones. Or you can continue the consulting arrangement to see how changes will affect a plant and be able to make educated decisions on the best way to make an improvement.
I'm ready to get started. What's the next step?
The first step is to purchase 6 hours of consulting time at $150 US per hour. Then your contact information will be provided to Jim and he will request information about your plant to begin the process. From that point on, Jim will work with you to ensure you have AggFlow correctly installed and build your simulation. When the plant is ready to use, Jim will remain available to continue working with you to build modes, improve and troubleshoot your plant.
To order click this link to sign up for 6 hours of consulting time or contact sales@aggflow.com to find out more.
---
More about Jim:
Jim has been using AggFlow since 1994, in aggregate, iron ore, gold ore, coal and salt mining. He is a trainer and is a professional engineer with 40+ years of experience in the industry. His experience includes plant evaluations, design, audits and operational assistance. Jim is located in the north west US, but he has travelled extensively across North America and is familiar with many operations. Jim's full profile can be read using this link: http://aggflow.com/consultants/jim-deveraux-pe
---